previous                                                                                                                                                                                     next
Helen Ford receiving her PhD
June 1995
Helen Ford receiving her PhD from Lord Kings Norton, Chancellor of Cranfield University, at graduation in June 1995.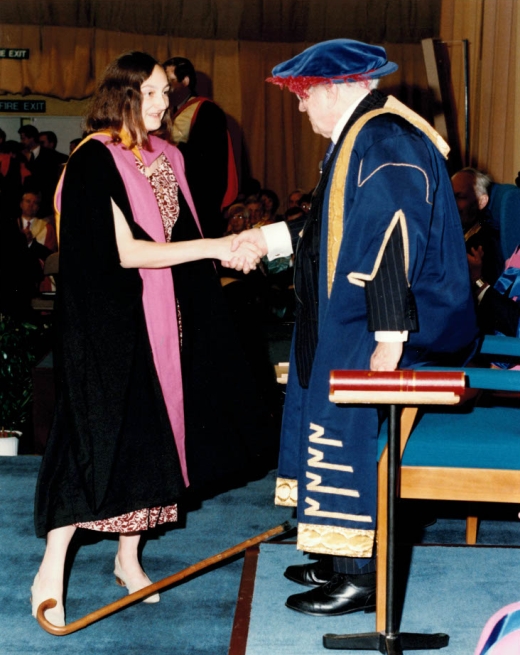 Helen also received the 1994 Kings Norton medal. This medal is awarded annually to the most outstanding doctoral student of the year and is the only prize for which students compete across the two campuses of the University. The award was established in 1978 by Lord Kings Norton of Wotton Underwood, Chancellor of the University.
Featured in EPSRC Newsline
September 1995
Our work on fibre Bragg gratings with applications to "smart materials" was highlighted in a recent EPSRC Newsline article.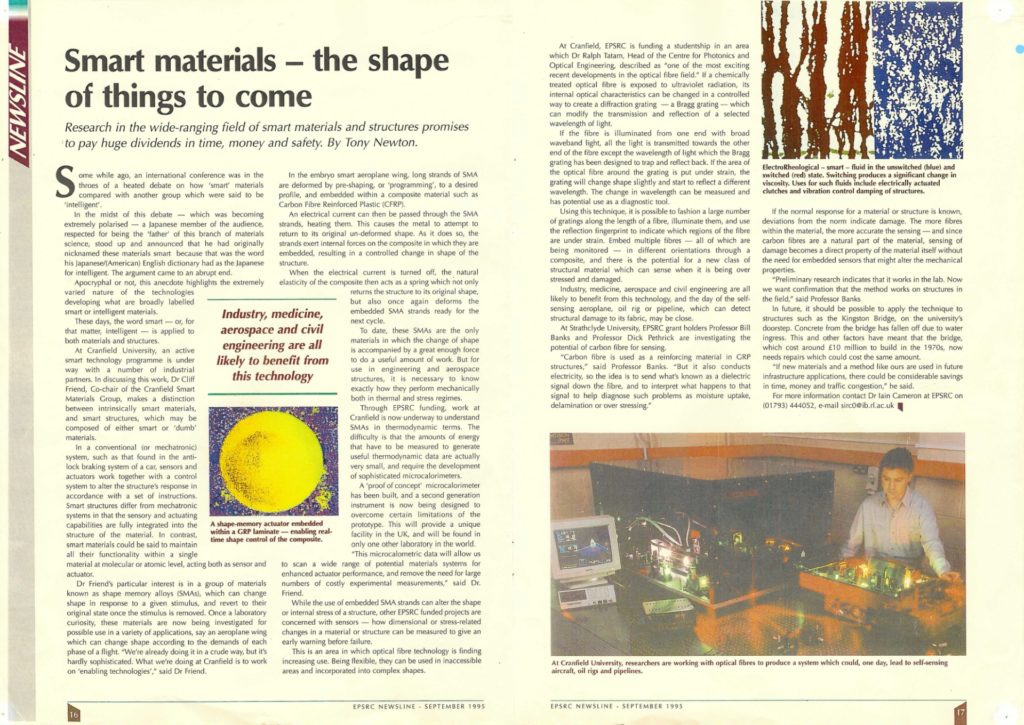 previous                                                                                                                                                                                     next