UPDATE: We're not doing this anymore I've written a little about why here and here. I will leave these pages up for people to see what we had planned.
Alongside my research activities I have been a STEM (Science, Technology, Engineering and Mathematics) ambassador for about 4 years. I've been to several schools for career days and a few science demo days where we show kids the lighter side of working in science. I love attending these events as when I was in school the was little to no careers advice for anyone wanting to do anything in 'science', other than medicine, and I feel strongly that people in industry and research need to reach out and help the next generation see what opportunities there are. I also love taking part because most of the kids I talk to are even more excited about science than I am and there is nothing better than seeing that kind of energy as you explain all the things they can grow up to do.
However, alongside the giddy enthusiasm of the kids that take the time to come and talk to me at careers' fairs, I often see jaded parents that don't share their child's passion for something new. At one careers' fair I was helping the physics and chemistry department by talking through the various career paths in industry, depending on what the kid was most interested in. Brian Cox's show was on TV so it was mostly talking to kids about what you can do with astrophysics, which was much better than the previous years obsession with CSI. As I stood at my little stand waiting for kids to come and ask questions a girl and her mum walked past;
Girl "Oh wait, I want to talk to him about chemistry"
Mum *looks me straight in the eye and frowns* "what, science?! you don't want to do that, it's only for nerds"
Girl *while being dragged away* "But I…."
What's worse is that is just an example, I constantly see kids walking towards the stands for various sciences only to be steered away by their parents towards the "business" stand. I think that these anecdotes are good examples of the way people view science and research. While there are many people in my industry working hard to make science more accessible though documentaries and school days, I feel that we also need to demystify science for the general public as a whole. I want to believe that if science worked hard to be more open and engaging then not only would more kids want to work in science, but hopefully their parents would proudly let them. To that end we are looking to fund an entire year's worth of scientific research where the key aim is open-ness and public engagement. (including data sharing on figshare.com)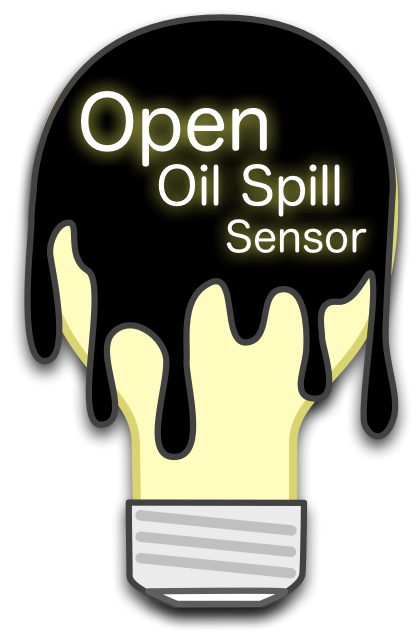 The project we have is mind is the initial stages of the development of a low cost sensor array that can be pulled behind a boat in order to detect oil spills that may be trapped in the currents under the surface of the sea. The sensor system will aim to provide 1D mapping of the position and size of the oil spill. The problems in mapping the recent oil spill in the Gulf of Mexico have shown how valuable this system would be in predicting, and helping to plan for, the environmental impact of any spill or leak. We have current data from the system here, as well as an animation showing the final system design.
As stated, the key idea behind this project is to make this work open access. By open access we mean that we are hoping to run this project with an open lab book, weekly blog updates and constant twittering (@MCeeP). Through this openness we hope to answer a question we hear a lot at schools and from the general public "what do scientists do?". We really enjoy discussing our work and we hope that by being open and upfront about exactly how research is conducted we can encourage more discussion about research and the underlying science..